Jeff Oliveira – Founder
Jeff first traveled to China during a semester abroad for advanced Mandarin study and after graduation he spent a year teaching English in a rural part of southwest China. Upon returning to Boston he settled into a research job at a large asset management firm but continued to explore China each year. That's when he began to notice China's emerging snow sports industry.
By combining the solid business foundation he developed while working in finance, his marketing creativity and a passion for skiing, traveling and culture he launched skiChina.com in November 2012. Jeff currently works on a project basis at a strategy consulting firm in Boston. When he is not skiing and filming in China or at Jay Peak in Vermont, he resides year-round in Boston on his 35-foot sailboat "Greybeard".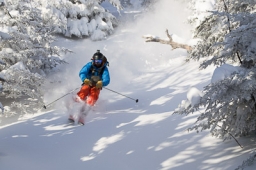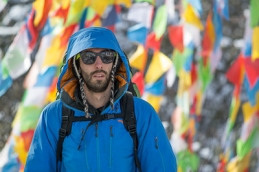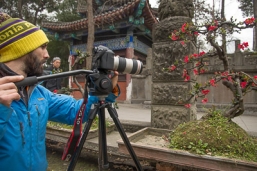 ---
Adam Mikaelian – Media Director 

Adam is a talented and creative director, editor and camera operator currently focusing on ski video production.  After film school he started his career as an editor and videographer for Jay Peak Resort and has traveled throughout North America, documenting the lives of professional skiers.  In addition to his ski-focused work for skiChina.com, Adam's ski portfolio is composed of pieces featured at his own independent media production company called Send It Studios. He has also done freelance work for Snowriders and contributed to Ski the East's online content and documentaries.
Adam has worked as an assistant editor on a national TV series for the Outdoor Channel and has also done work in the real estate and lifestyle areas. He is currently employed at Arnold Worldwide, a leading advertising agency, where he is honing his editing and story telling skills as he awaits his next mountain adventure. Versatility on set and a steady hand on the snow combined with his positive attitude makes him a key player in any outdoor production.



---
Langley Qu – Content & Cultural Consultant
Langley is a writer, translator, and photographer. Born in China, raised in America, and educated in Europe, she has had the great fortune of experiencing many diverse cultures up close and personal. With a background in film and writing, she has always been inspired by the common interests that connect societies.
Since 2002, she has worked as a writer and photographer for multiple US and Chinese publications, a translator for Chinese media outlets, and an English teacher in the Korean public school system. Her focus now is on using her unique cultural skills and understandings to help businesses bridge the East-West market.
A snow-loving New Englander at heart, Langley currently calls the rainy Old England (the UK) home, for the time being…


---
Adam Bramley – Content Editor
Adam is an experienced ski industry professional and Sinophile in progress.  Being English, not a country known for its huge mountains, he's always had to travel for his winter thrills, and spent his first winter out of school in Méribel working at the (in)famous Rond Point des Pistes.  University followed, but having tasted the lifestyle on offer Adam has spent every winter since in Europe leading teams, notching up the miles and gathering ski qualifications and industry experience in the 3 Valleys, Grand Massif, Espace Killy and the Ötztal.
Having always enjoyed travel and different cultures, Adam took advantage of two summers after school to teach English in Beijing and Anshan.  With a slight grasp of the culture and a renewed sense of adventure, he then completed an M.A. in Chinese and French at Edinburgh University.  During a year of study at Beijing Normal University, he had the opportunity to travel around and sample some of China's fledgling ski industry, including Yabuli and Nanshan.  Adam currently travels between the northern and southern hemispheres, chasing winters while working as a ski and snowboard instructor.