Welcome to skiChina.com your source for information on the Chinese ski industry.
---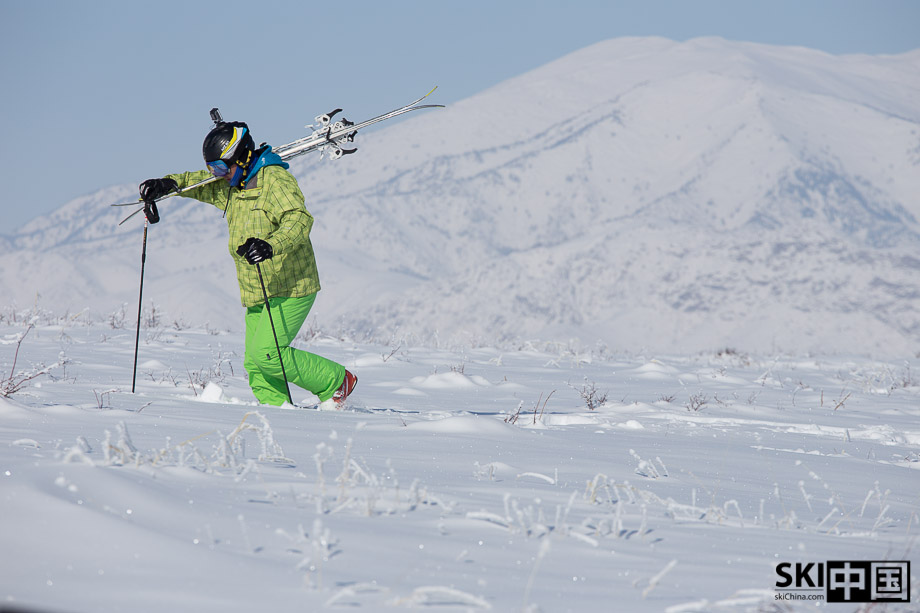 .       
---
. 
skiChina guided the film crew and athletes for this production.
China: A Skier's Journey from Jordan Manley on Vimeo.
The Chinese ski scene…
The range of ski options in China is extensive. Beginners learn to ride rope tows near Beijing while backcountry explorers make first descents in the Himalaya. A business mogul flies the whole family to an all inclusive luxury resort destination while someone plans a budget day trip to a local ski area. Intermediate skiers can enjoy perfectly manicured groomers and après at the Chongli resort cluster while advanced powder hounds scout fresh lines on Changbaishan or in Altay.
Despite the variety of ski experiences in China one thing is certain: the industry is growing more here than anywhere else in the world. Fueled by China's economic boom and increased discretionary income, upper middle class and wealthy Chinese are driving the construction of new resorts and the consumption of ski product. Both Chinese and international brands have taken notice of this movement and have already made inroads into the luxury resort and retail spaces.
The draw to pristine mountain environments and lifestyle destinations is evidence of a new pattern emerging in China; people are looking for more meaningful ways to spend their money.  In smog choked cites citizens face the pressures of modern life and the unashamed consumption of luxury products cannot offer an escape. Active and healthy lifestyle getaways are becoming more popular because they cater to traditional family values and recreational needs.
We encourage people to spend more time in the mountains because it will help them respect and appreciate the natural environment. This is especially true in China because it is facing such rapid development yet still offers stunning mountain ranges and ski options.
Although the ski culture is young and the natural snow destinations are limited there are big mountain options and unlimited backcountry potential for the soul-searching free skier. Evidence of that pursuit can be found in our first film called Up One More and in the content on our website.
Listed below are the highlights of the Chinese ski industry: